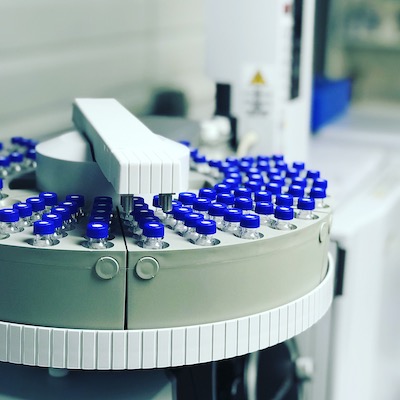 Modern Canna Labs (Modern Canna) is regarded as Florida's first medical cannabis laboratory and is trusted by more licensed Medical Marijuana Treatment Centers (MMTC's) than any other lab in the state. Our main priority is to ensure that medical cannabis, cannabis derived products, and hemp derived products are safe for human consumption.
Modern Canna provides a variety of cannabis and hemp testing services. Our testing services are required for the following reasons:
To help verify whether or not raw materials and finished products are free from biological and chemical contaminants.
To help determine sample potency, which mainly consists of identifying and quantifying cannabinoid and terpene content.
Modern Canna also provides consulting and auditing services to MMTC's, which consists of reviewing standard operating procedures (SOP's), testing records, and making sure samples are in compliance, per Florida statute and the Office of Medical Marijuana Use (OMMU). Centrally located in Lakeland, FL, Modern Canna is perfectly positioned to provide testing and consulting services to Medical Marijuana Treatment Centers in each of the state's geographic regions. Aside from MMTC's, Modern Canna also works closely with licensed Hemp CBD producers all over the country.
Full-Spectrum Cannabis Lab Testing and Hemp Analysis
The instrumentation Modern Canna uses includes, but is not limited to:
High Performance Liquid Chromatography (HPLC)
Gas Chromatography (GC) and Liquid Chromatography (LC)
Mass Spectrometry (GCMS & LCMS)
Triple Quadrupole Mass Spectrometry (GCMSMS & LCMSMS)
Electron Capture Detector (ECD)
Flame Ionization Detector (FID)
Inductively Coupled Plasma (ICP-OES and ICPMS)
PCR Microbial Analysis

Our Background
Back in 2012, while researching medical cannabis laws and regulations, we were troubled by the lack of third-party testing required for cannabis or cannabis-derived products. This was unacceptable, so we consulted with some of the original pioneer cannabis testing laboratories, only to find a much larger problem; the testing being performed in other states was incomprehensible and the data was not being validated in any way. It quickly became clear that the cannabis testing industry had major problems; it lacked integrity, ethics, and most importantly, proper laboratory protocol. Modern Canna set out on a mission to ensure that Florida's medical marijuana patients would receive the most advanced and accurate testing services available in the country. This is why Modern Canna is currently regarded by many as one of the most reputable Medical Marijuana Testing Laboratory's in the United States.
Florida's medical cannabis patients deserve medication that is cultivated in the safest manner possible and then rigorously tested using the latest technologies prior to consumption. Modern Canna is setting the standard for medical cannabis testing and quality assurance in Florida. Medical Marijuana Treatment Centers looking for a laboratory to provide cannabis testing or consulting services will find no better option.
If you are a patient or physician looking for more information regarding medical cannabis in Florida, please visit our Resources and Information page.
In the News